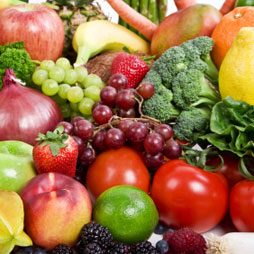 Gastroparesis doesn't have to rule my life any longer! I know what to eat, what to avoid and I feel great!!!
Tara, 28


July 20, 2012 | Leave a Comment
Do you ever find yourself buying something from the grocery store and find it in the back of your refrigerator or cabinet weeks, days, or even years later without even touching it? Do you then find yourself not knowing what to do with it? Is it still good? Should u throw it out?
I came across this website called www.StillTasty.com. It has been a helpful guide with regards to shelf life for all foods. It will help you decide if you need to "toss it "or "keep it" and the best way to store it. The site also answers the top questions from viewers about foods, as well as tips for freezing and storing certain items.  Popular questions such as" Is it better to store bread in the refrigerator then on a counter top? "Is bottled water still safe to drink after the expiration date?" and more are answered. I learned a lot of new things and ideas.  Also a plus, it is available as an app for your smart phone.
Check it out and let us know what you think.
Comments
Share
Recent Posts
Categories
Archives
Join Our Mailing List