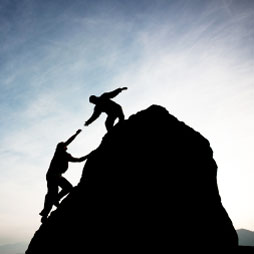 By learning what nutrients are needed for a healthy pregnancy, I had a successful birth, a beautiful baby and I am back to my pre-pregnancy weight!
Mary,32


Services
One-On-One Counseling: Provided on an individual basis, by appointment. All plans are developed to assist clients to reach their nutrition/health goal(s).
Initial Evaluation and Consultation: Approximately 1 hour to discuss objectives and gather important information such as: weight, medical and surgical history, medications or supplements taken, laboratory data, exercise habits, diet recall, food preferences and triggers for overeating (if applicable). Together we design a plan, which includes health and fitness goals, and begin nutrition education.
One Hour Follow Up: This one hour session is a follow up to the initial consultation. A comprehensive nutrition education is provided to support your new customized plan. You will receive paperwork that supports mindful eating with body attunement.
Half Hour Follow Up: This half hour follow up session is designed to track progress, address questions and utilize strategy planning and behavior modification if necessary. You will explore your relationship with food and why you make certain food choices. Nutrition education, motivation and support is provided as well as exercise tips to achieve optimal health and nutrition goals.
Phone Counseling / SKYPE: Designed for those unable to make it in to the office. Completion of necessary paperwork and session prepayment are required prior to appointment.
Group Counseling: Similar format as one-on-one counseling accomplished in a group setting.
Individual plus Spouse
Child and Parent
Wellness at Work Seminars and Programs:
Develop nutrition programs and materials for employee wellness
Assist company in need of dietary guidance in planning healthier meals for corporate events
Group Lecturers and Workshops: Speak on popular topics in Nutrition. Call to inquire about various topics.
Grocery Store Tours:
Identify healthful products and strategies to design balanced meals
Food list, menus and recipes provided
Nutrient Analysis:
Nutrition analysis of menus/recipes – home or eating establishments
Modifications to recipes/menus to suit objectives.
Share
Recent Posts
Categories
Archives
Join Our Mailing List