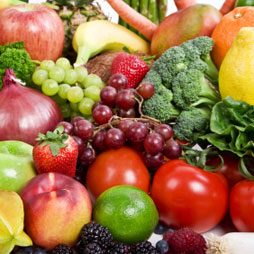 With little changes to my lifestyle, in just a few months my triglycerides went from 354 to 134 and I dropped 15 pounds!
Tony, Age 54


September 17, 2013 | Leave a Comment
School is here. Mornings may have become more hectic so it's important to plan ahead when it comes to packing lunch.  Keep in mind that many students don't have access to refrigeration so it's important to keep your child's lunch packed safely so food does not spoil.  Pack lunch in an insulated bag with an ice pack.  If you are unable to pack perishable items safely, be sure to pack foods that do not require a refrigerator such as trail mix, granola bars, carrot and celery sticks, whole fruit, dried fruit, applesauce and whole-grain crackers with peanut butter.  Include whole grain breads, low-fat or fat-free dairy options, lean meats and proteins, fruits and vegetables for balanced meals. 
Comments
Share
Recent Posts
Categories
Archives
Join Our Mailing List