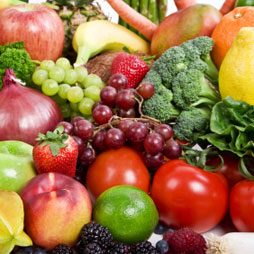 After working with The Berman Group, I am in control of my diabetes. My A1C went from 7.7 to 6.7 and my meds were cut in half.
Jackie, Age 62


December 18, 2013 | Leave a Comment
People who are trying to change their lifestyle may experience stress and anxiety about food during the holiday season.  By following these tips you can eliminate those nerve racking feelings and enjoy the time with family and friends.
If you are the host, reduce the fat and calories in recipes without anyone even knowing:
When using eggs, replace one whole egg with two egg whites.
For mashed potatoes use low-sodium fat-free chicken broth instead of butter or margarine.
If you're making muffins or breads substitute applesauce for margarine, butter or oil. 
Use fat-free Greek yogurt for dips, sauces and pie toppings.
Choose reduced fat or low fat cheeses for salads and casseroles.
If you are a guest:
Offer to bring a dish.  Make this dish one that you will enjoy without having feelings of guilt. 
Eat throughout the day leading up to your party.  You don't want to arrive to a party feeling ravenous. 
Don't rush to eat once you get there.
Socialize and settle in.  Keep your socializing away from the food to minimize unconscious snacking. 
Eat slowly, enjoy what you are eating. 
Most importantly, do not think in the "all-or-nothing" mindset.  Depriving yourself of your favorite holiday food or feeling guilty when you do enjoy it, is not a healthful eating strategy.  Enjoy in moderation!
Comments
Share
Recent Posts
Categories
Archives
Join Our Mailing List