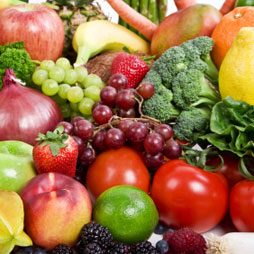 "I was diagnosed with Diabetes and I was scared!" "I went to The Berman Group for help immediately , this was my health, not just my desire to fit into a smaller dress size! I have lost 35 pounds and my blood sugars are within normal range! I did all this through Nutrition and lifestyle, Thank you Berman Group :)
Jessica, 41


August 23, 2012 | Leave a Comment
Are you worried about heading off to college?  There are many stressors associated with freshman year of college such as classes, roommates, being away from home and gaining the "freshman 15." Here are some tips to eat healthy and keep your weight in check. 
Breakfast is the most important meal of the day. Even if you don't have time it's important to grab something as small as a piece of fruit or a breakfast bar on your walk to class. If you have spare time in the morning, a good breakfast should consist of a protein and a complex carbohydrate. Need  ideas for breakfast? Try instant oatmeal mixed with your favorite toppings (peanut butter, apples, raisins), hard-boiled eggs with toast and peanut butter, or yogurt with granola. Studies consistently show that people who eat breakfast have a significantly higher metabolism than those who skip out on this meal. 
A busy schedule can leave you struggling to fit in time for lunch.  I can't stress the importance of planning ahead.  Be sure to pack some snacks until you can make it to the dining hall so you are not ravenous.  Some good snack ideas include hummus and pita, apple with peanut butter, low fat string cheese, and yogurt.  Once you find time to get to the dining hall make sure you scope out your options. Try not to overload your plate, make sure half is filled with fruits and vegetables, and you should include some protein and a carb. Engage in mindful eating where you listen to your body cues of hunger/ satisfaction. With this whether you are eating a wrap, salad or pizza it is important to identify satisfaction  stop eating at this point and save for when you feel hunger again.
If the dining hall is too far or too crowded be sure to have your dorm room stocked with healthy items.  It's good to keep fruit, tuna, nuts, cereal, canned beans, peanut butter, hummus, whole wheat bread, and deli meat in your refrigerator, since these are easy, convenient meals.
Remember, being a freshman doesn't have to be all about studying.  Get up and get active.  Check out the intramural sports your school has to offer.  This is a great opportunity for you to get active and make new friends.   Almost all colleges offer free gym memberships to the on campus fitness centers.  If you are interested, there are also  fitness classes that you can take for credit. Focus on the stress relieving component of exercise!
Not only is healthy eating and exercise important for college students, but so is getting adequate sleep.  I know it is hard to keep up with the proper amount of sleep, but try your best to get between 7 and 8 hours.  This will keep you energized, focused, and your metabolism going.  Let a healthy lifestyle be a new adventure for you just like college is going to be.
August 23, 2012 | Leave a Comment
Whether you need more encouragement to get moving or are in need of some guidance to eating healthfully, there are a number of apps available for your smart phones and tablets.
The one that I use most often is MapMyRUN.  It uses the location setting to monitor your run and shows you the distance you've walked or ran.  This app has voice prompts that give you updates on your progress as you're going.  MapMyRUN even gives you the option to post your run on social networking sites allowing for support and even more motivation.   
Nike+ Running app is a fresh new app .  You're able to set up a playlist with your favorite songs to give you that extra boost.  It maps your runs, tracks your progress, and provides motivation to reach your goals.
Another app is Get Running. This app provides you with three enjoyable workouts a week, between 20-30 minutes.  In 9 weeks, you will be running consistently for 30 minutes.  This app logs your achievements as you go, encouraging you to keep succeeding!
If these aren't what you are looking for try this app, called Fooducate. Do you find yourself confused at the grocery store?  This app can take care of that confusion.  You can scan the bar-code on any product and find out all that you need to know about that product.  Fooducate grades your groceries, explains what is inside each product, and offers healthy alternatives.  
With technology today there are so many ways to help motivate and keep you on track.  Try out one of these apps and let me know how they have helped you! 
March 13, 2012 | Leave a Comment
Do you want to achieve optimal heart health? Keep cancer at bay? Increase your bone strength? Improve your vision and mood? Or even lose weight?
A true super food is packed with disease fighting nutrients that keep you full and energized. Try incorporating one or more of these super foods a day.
Avocados –contain potassium and are rich in monounsaturated fats. They provide cholesterol lowering and cancer protective benefits, along with vitamin E, folate, vitamin B6, and fiber. Try adding a slice to your sandwich at lunch or to top a salad.
Blueberries – are antioxidant rich with nearly 4 grams of fiber per cup and have plenty of vitamin C. They contain acids that may boost brain health and vision. Not only can you eat blueberries on their own, but try adding them to breakfast cereals or oatmeal.
Brazil Nuts – are tree nuts which may cause cancer cells to self-destruct. It's a great source of the anti cancer trace mineral selenium as well as repairing DNA and boosting immunity.
Broccoli – is a cancer blocker and increases activity of enzymes that fight carcinogens. Aim for three servings a week. If you want to change it up, try eating cauliflower or Brussels sprouts.
Butternut Squash – Is a fruit which is high in beta carotene, which the body converts into vitamin A. It helps with vision and bone health. Try making butternut squash into a soup, mashed, or baked.
Edamame – helps to lower bad cholesterol, protects against colon cancer, and strengthens bones. Steam your edamame and add it to your salad or eat it straight out of the pod.
Flaxseed – is a good source of omega-3 fatty acids and lignans. They can block hormone related cancers and are high in fiber and protein. An easy way to incorporate flaxseed to your diet is by adding it to yogurt, cereals, salads, soups, and batters.
Kale– a vegetable which contains high amounts of lutein and zeaxanthin which helps protect against eye related diseases. Not only does kale give you these benefits, but so do collards, spinach, and turnip greens.
Kiwi – is the most nutrient dense fruit of all. In just two kiwis, they have more potassium than a banana, twice the vitamin C and fiber of a small orange, plus folate, magnesium, vitamin E, copper, and lutein. Next time you make a fruit salad or a smoothie, try adding kiwi as one of the main fruits.
Lentils – contain heart protective nutrients include folate and fiber, as well as 9 grams of protein per half cup and iron. They are classified as legumes, or seeds or a plant. Adding lentils to soups, salads or pastas is a great way to get lentils into your diet and increase variety.
Onions – help to lower blood pressure, prevent oxidation of bad cholesterol, and defend against cancer and cataracts. It is best to choose red onions, then yellow, then white for maximum effects.
Quinoa – is a seed (not a grain) and is high in protein and fiber, and contains magnesium, potassium, zinc, vitamin E, riboflavin, copper, and more iron than true grains. I've come to realize that quinoa absorbs the flavor of what you cook it with. For example, mix quinoa with black beans and tomatoes to make a Mexican flavored dish.
Tomatoes – contain lycopene which prevent cancer and offer bone protection. You can increase absorption by adding a touch of fat, such as olive oil. Add fresh tomatoes to your pizza, use tomato sauce on your pasta instead of butter, and enjoy a warm bowl of tomato soup with your sandwich.
Yogurt – is an excellent source of protein and calcium that promotes good digestion and immunity through probiotics. Research links low fat dairy foods to reduced body fat. To increase the protein even more, try a Greek yogurt.
March 5, 2012 | Leave a Comment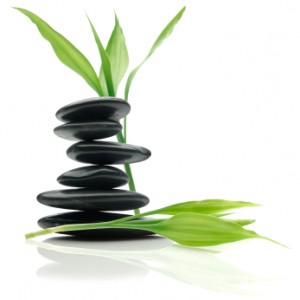 March is National Nutrition Month, not only should the focus be on the basics of healthy eating but overall wellness . Wellness is self directed and individualized therefore it does not have one meaning. Each person has their own set of goals they would like to achieve, with true wellness it can be done.
I came across the concept of the wellness wheel which demonstrates that if one can achieve harmonious balance between all aspects of their life true wellness and good health are not far behind. The six dimensions of the wellness wheel are physical, intellectual, emotional, spiritual, social and occupational . Here are more details on each of the dimensions and how you can achieve balance and make life more enjoyable and stress free one step at a time.
• Physical wellness has to do with taking care of your body through nutritious eating and exercise.
• Intellectual wellness focuses on mentally engaging your mind throughout the day. This can be achieved by learning something new everyday. Try reading or researching a topic that interests you.
• Emotional wellness focuses on you. In today's society most people do not take the time for this. Having a sense of self and identifying what your current needs are.
• Social wellness has to do with getting involved in the society around you. By helping out at a local charity for kids you can help enhance your social well-being.
• Spiritual wellness focuses on connecting mind and body. This is commonly done in our society through meditation and yoga. But it is important to find a way that works for you.
• Occupational wellness concentrates on helping one another in the work environment accomplish career driven goals such as working on your strengths. It is important to be able to make the best of your career and make it enjoyable in anyway possible.
Share
Recent Posts
Categories
Archives
Join Our Mailing List