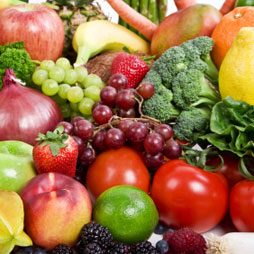 "I was diagnosed with Diabetes and I was scared!" "I went to The Berman Group for help immediately , this was my health, not just my desire to fit into a smaller dress size! I have lost 35 pounds and my blood sugars are within normal range! I did all this through Nutrition and lifestyle, Thank you Berman Group :)
Jessica, 41


September 17, 2013 | Leave a Comment
School is here. Mornings may have become more hectic so it's important to plan ahead when it comes to packing lunch.  Keep in mind that many students don't have access to refrigeration so it's important to keep your child's lunch packed safely so food does not spoil.  Pack lunch in an insulated bag with an ice pack.  If you are unable to pack perishable items safely, be sure to pack foods that do not require a refrigerator such as trail mix, granola bars, carrot and celery sticks, whole fruit, dried fruit, applesauce and whole-grain crackers with peanut butter.  Include whole grain breads, low-fat or fat-free dairy options, lean meats and proteins, fruits and vegetables for balanced meals. 
November 21, 2012 | Leave a Comment
Do you have kids that are very finicky or picky eaters?
Here are some fun snacks to promote eating without the fuss. These snacks are easy enough for  kids to make themselves (with adult supervision).
Parfait:  Layer vanilla yogurt and mandarin oranges or blueberries in a tall glass. Top with a sprinkle of granola
Inside-out sandwich- Spread mustard on a slice of deli turkey. Wrap around a sesame breadstick
Rocky Road: Break a graham cracker into bite size pieces. Add to low- fat chocolate pudding along with a few miniature marshmallows
Mini pizza: Toast an English muffin, drizzle with pizza sauce and sprinkle with low fat mozzarella cheese
Spread mustard on a flour tortilla. Top with a slice of turkey or ham, low fat cheese and lettuce. Then roll up.
Sandwich cut outs: Make a sandwich on whole grain bread. Cut out your favorite shape using a big cookie cutter. Eat the fun shape and the edges too!
Banana Split: Top a banana with low fat vanilla and strawberry yogurt. Sprinkle with your favorite whole grain cereal.
Apple Pie Oatmeal: Make one packet of microwaveable instant oatmeal with low fat milk. . Mix in ¼ cup unsweetened applesauce. Sprinkle with apple pie spice or cinnamon.
Mix together peanut butter and corn flakes in a bowl. Shape into balls and roll into crushed graham crackers.
Fill a waffle cone with cut up fruit and top with low fat vanilla yogurt
Peel a banana and dip it in yogurt. Roll in crushed cereal and freeze.
Spread celery sticks with peanut butter and top with raisins
Make snack kabobs. Put cubes of low fat cheese and grapes on pretzel sticks
Toast a whole grain waffle, top with low fat yogurt and peaches
ideas inspired by eatright.org.
August 12, 2011 | Leave a Comment
Whole wheat crackers (no added sugar) with low fat cheese
Cucumbers, strips of peppers or string beans with hummus to dip
Greek yogurt and low fat granola
Part Skim Ricotta with cinnamon spread on 1 slice of whole wheat bread
Polly o string cheese and an apple
Banana with peanut butter
Cottage cheese with dole fruit (in its natural juices)
Granola bars- 0 grams trans fat, less than 1 gram saturated fat, 3 grams or more of fiber and less than 15grams of sugar-Try Nature Valley Granola bars or Kashi TLC Chewy Granola Bar
Whole Grain pretzels
Trail mix without hydrogenated fats or added sugar
Whole grain cereal
No sugar added applesauce 1 serving cup
Small box of raisins or dried cranberries
Fresh Fruit
Share
Recent Posts
Categories
Archives
Join Our Mailing List