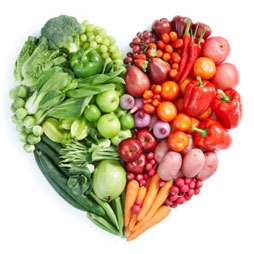 I have finally made peace with food. I have learned to eat intuitively!
Kayla, Age 26


What's an RD?
There is a great deal of misinformation circulating these days in the subject area of nutrition. Many untrained individuals are offering nutritional advice that is not sound. Every day the media enlightens us with the newest pill, gadget or mystical food that promises super health and deliverance to the ideal you. It's no wonder that so many are left confused and frustrated. Therefore it is essential to speak with a trained nutrition professional, a Registered Dietitian.
A Registered Dietitian (RD) is a nutrition expert. Those who have earned the credential of RD have completed a four-year degree that consists of a heavy science program that is approved by the Commission on Accreditation for Dietetics Education (CADE). In addition, all RD's complete an intense dietetic internship. Dietetic interns must complete a minimum of 900 (some may require 1200 hours or more) supervised internship hours in the field of dietetics before becoming eligible to sit for a national exam. Only after completing these requirements can an individual be credentialed as an RD by the Commission on Dietetic Registration. To maintain the RD credential, one must complete 75 approved continuing education credits every five years. These credits reflect individual career goals that are submitted in a professional portfolio to the Commission on Dietetic Registration.
Anyone who goes by the name of "nutritionist" "wellness or diet coach" without the RD credential will lack the training and education of an RD. If you are in pursuit of the "real deal" you want an RD.
Share
Recent Posts
Categories
Archives
Join Our Mailing List