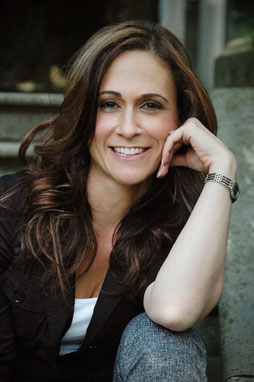 I have finally made peace with food. I have learned to eat intuitively!
Kayla, Age 26


Meet Deborah
As President and CEO of The Berman Group for Wellness and Nutrition, Deborah Berman is passionate about healthful eating, living well and guiding others to do the same. Her philosophy is based upon true wellness which involves a connection between mind and body. She assists clients to balance foods with their lifestyles. She provides realistic individualized recommendations to promote weight management, general wellness and to prevent or treat medical-related nutrition concerns.
Deborah graduated from Long Island University, C.W. Post where she received a Bachelor of Science degree and completed her Dietetic Internship. As a Registered Dietitian, Certified-Dietitian-Nutritionist, Certified Intuitive Eating Professional and Personal Trainer, she is an active member of the American Dietetic Association and several dietetic practice groups (DPGs) such as Dietetic Entrepreneur Practice Group, Dietitians in Business and Communications, and Weight Management DPG. In addition, she is involved in numerous professional groups such as Meals Matter for Good Nutrition and Health, Nutrition Marketing and Public Relations, Registered Dietitian Business Owners, and Intuitive Eating Professionals.
Deborah digs into the root of her clients' relationships with food, cravings, trigger foods and reasons why healthy eating can often be sabotaged. She breaks down the basics of nourishment and consistently strives to teach her clients how to incorporate enjoyment while living a healthy lifestyle. Focusing on both the mind and body in her approach to wellness she has established The Berman Group's Mission. A mission that is extremely upbeat and nurturing.
Deborah lives in Long Island, New York with her husband and three children. When she is not busy with work and family, she enjoys running, weight training and cooking.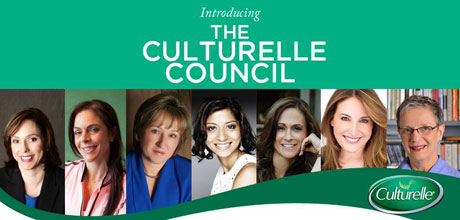 Recent Speaking Engagements 
Meadowbrook Women's Initiative –August 2011 (Massapequa, NY) Seminar on healthy/mindful eating and the truth about fad diets.
Charles Campagne Elementary School- April 2012-(Bethpage, NY) Interactive Presentation given to 2nd graders on my plate and healthful eating 
Adelphi University -October 2012 (Garden City, NY) Contracted as a consulting Dietitian for Alice Brown Early Learning Center.
October 2012 (Garden City, NY) Consulted with Alice Brown Early Learning Center developed menus for ages 2 -5 and ensured that food safety practices were being met.
May 2013- Presentation to parents on how to pack healthful lunches for children at The Alice Brown Early Learning Center @ Adelphi University.
Long Island Womens Expo- October 2012 (Suffolk Community College, Brentwood, NY) Networking event with health and wellness professionals spoke on ways to end battle with food and develop a healthy relationship with food.
Hofstra University- November 2012 - (Uniondale, NY) Seminar on Intuitive Eating for students.
SEPTA- November 2012-(Bethpage, NY) Seminar on Nutrition and Its Impact on Behavioral Disorders, ADHD ADD and Autism.
Culturelle – March 2013- Contracted to be on a panel of Women's Health and Wellness experts- Provided perspective on how digestive health and probiotics affect overall wellness
March 2013 (Bethpage, NY) Facebook Interview for Culturelle topics: describe digestive health, advice given to patients about ways to support intestinal health, gut flora and its role in our bodies, probiotics, criteria for choosing a probiotic, and tips and advice to achieving optimal health and wellness.
April 2013 (New York, NY) Attended a new product launch of Culturelle Digestive Health Probiotic Chewables- spoke on probiotic rich diets, supplementing for healthy living and how to enhance nutrient absorption.   
Options for Living- April 2013- (Central Islip, NY) Seminar on How to Manage HIV and Eat Healthfully on a Budget.
Federations of Organizations- May 2013 (Queens Village, NY) Diabetes Seminar on Simple Ways to Manage Diabetes.
Bethpage Street Fair- May 2013- (Bethpage, NY) Networking fair to promote opening of our wellness center which holds classes, workshops, support groups rap sessions and so much more
 AARP- May 2013 - (Bethpage, NY) An interview for magazine regarding giving up soda and diabetes.  Research shows one serving of soda a day may boost a person's risk of developing diabetes by 25 percent, yet so many people can't seem to give it up.  Spoke on what it is about soda that's so irresistible and provided alternative choices ….refreshing drink experience without all that sugar. 
Share
Recent Posts
Categories
Archives
Join Our Mailing List