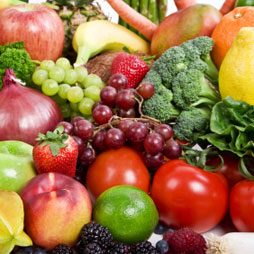 After working with The Berman Group, I am in control of my diabetes. My A1C went from 7.7 to 6.7 and my meds were cut in half.
Jackie, Age 62


February 10, 2012 | Leave a Comment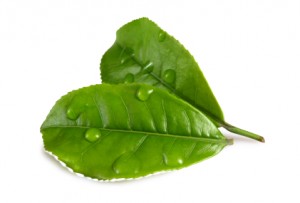 I came across this interesting article in SHAPE magazine the other day and I wanted to share it with you.  It can be challenging to try to incorporate green tea into your diet.  This article gives a lot of insight into different ways to consume green tea without having to drink it the "old fashion way".
Infuse your everyday oatmeal with a blast of antioxidants. Steep a green tea bag in boiling water, then mix your favorite instant oats in it and prepare as you normally would.
Give your salad an extra dose of green by mixing a teaspoon of matcha into your vinaigrette. Even better, make your own by whirling green tea powder with grapeseed oil, apple cider, or rice vinegar and a dash of salt and pepper. Your salad gets an extra tasty coating from matcha's signature essence
 Refuel after a workout with a green tea smoothie. Green tea powder, particularly Japanese matcha, blends easily with low-fat vanilla yogurt, banana, and a handful of frozen berries for an ice-cold shake.
 For a sparkling thirst quencher, dissolve a teaspoon (or more!) of green tea powder into hot water, then stir in ice cubes and ginger ale. The liquid blend is an antioxidant powerhouse, perfect for a quick pick-me-up.
 In a food processor, crush nuts (almonds, walnuts, and pistachios are good choices) with matcha powder, then roll a piece of fish in the crumbly mixture before baking. This healthy meal bursts with flavor and has a deliciously crunchy texture.

 Squeeze lemon juice into a brew of your favorite green tea, then add a sprig of fresh peppermint. These small but clever additions pack in plenty of tangy, minty zing
 Steep several green tea bags in hot water, then thicken the liquid with a touch of honey, salt, and pepper. Smother mushrooms or cubes of tofu and beef in the catechin-rich marinade and cook as desired. Your food tastes better—and healthier—glazed in this naturally sweet, tea-fermented sauce.
 Sure, the color might be off-putting, but mixing green tea with light soy milk makes for an incredibly refreshing drink. You can add either homemade brewed tea or green tea powder to the milk of your choice for a satisfying beverage between meals.
 Use green tea soy milk to enhance the flavor of sweet breakfast foods like whole-wheat French toast. For a healthy twist, simply replace anything calling for milk with the creamy green concoction.
 Melt pieces of bittersweet dark chocolate with green tea powder, then dip pieces of fruit into your homemade fondue. Since dark chocolate is also a good source of antioxidants (when eaten in moderation!), go ahead and indulge in this nearly guilt-free treat.
Share
Recent Posts
Categories
Archives
Join Our Mailing List