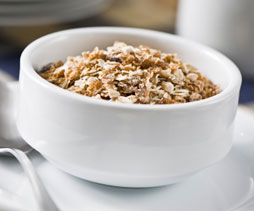 "I was diagnosed with Diabetes and I was scared!" "I went to The Berman Group for help immediately , this was my health, not just my desire to fit into a smaller dress size! I have lost 35 pounds and my blood sugars are within normal range! I did all this through Nutrition and lifestyle, Thank you Berman Group :)
Jessica, 41


July 28, 2011 | Leave a Comment
Why should you choose foods high in omega 3-fatty acids?
A growing amount of research indicates that omega 3 fatty acids play a key role in maintaining clarity of the brain as well as offering some protection from some cancers. In addition it has been suggested that omega 3 fatty acids may reduce the risk of cardiovascular heart disease, decrease triglycerides, increase high density lipoproteins (HDL) and may lead to a decreased rate of vascular complications in diabetes. Foods rich in omega-3 fatty acids are good for the heart, boost your mood and increase mental clarity. The fatty acids specifically EPA and DHA are found in fish oil and fatty fish such as tuna and salmon. Albacore tuna is higher in omega 3 than chunk light but chunk light provides a good amount of omega 3 and is generally lower in mercury. If you choose albacore do not exceed 6oz per week. It is recommended to eat up to 12 oz a week of a variety of fish and shellfish that are lower in mercury. Four fish commonly consumed that are low in mercury are shrimp, canned light tuna, salmon and catfish. 
What are the best sources of dietary omega- 3 fatty acids?
Cold water fatty fish such as salmon and tuna
Wild game
Walnuts
Flaxseeds
Wheat germ
Vegetable oils- canola oil
Green leafy vegetables
Soybeans
Mango
Quick omega-3 Granola
Got this recipe on epicurious.com
 Makes about 6 cups
4 tablespoons walnut oil, divided
3/4 cup (packed) dark brown sugar
1/4 cup egg whites
1/2 teaspoon (scant) coarse kosher salt
3 cups organic old-fashioned oats
1 cup walnut halves, broken in half
1/2 cup flaxseed meal*
1 cup pitted dates, coarsely chopped or torn into pieces
1/4 cup honey
Preparation:
Preheat oven to 350°F. Brush heavy large rimmed baking sheet with 2 tablespoons oil. Whisk 2 tablespoons oil, sugar, egg whites, and salt in large bowl. Add oats, walnuts, and flaxseed; toss well. Spread mixture evenly on prepared sheet. Bake 15 minutes. Using metal spatula, stir granola. Bake 15 minutes longer. Stir again. Sprinkle dates over; drizzle with honey. Bake until golden brown, about 10 minutes longer. Stir to loosen. Transfer to clean baking sheet to cool completely. DO AHEAD: Can be made 1 week ahead. Keep chilled in airtight container.  
Share
Recent Posts
Categories
Archives
Join Our Mailing List